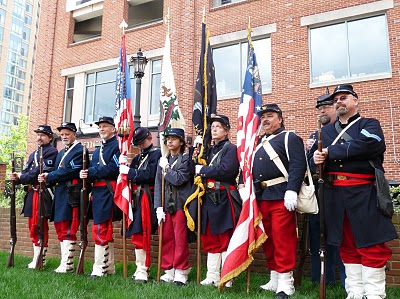 Our Membership
The membership is made up of dedicated professional and amateur historians who have committed a lot of their spare time researching the lives of Lawrence residents who served in the Civil War.
Our Story
The Lawrence Civil War Memorial Guard Incorporated (L.C.W.M.G.), founded by Lawrence native William F. Fontaine on April 19, 1993, was the first unit of its kind dedicated to the "Preservation, Education, and Remembrance" of the History of Lawrence, Massachusetts in the Civil War, 1861-1865 and beyond.
Bill Fontaine (1946-1998) became interested in Lawrence Civil War history as a child when he played on the Campagnone Memorial Common at the Soldiers and Sailors monument. As an adult he realized that the rich history of Lawrence in the Civil War was a story that needed to be told.  Recruitment of the guard began in 1993 when Larry West, the current President, became the first recruit, followed by Bernie Rodgers, Brent LaRosa, Jim Gass, and Kevin Gallant.  Other members soon joined the group. and in July 1994 the group was granted  non-profit federal tax exempt status.
Our focus during these early years was to identify and put flags on the graves of the civil war veterans in the Bellevue and surrounding Cemeteries, as well as to research their individual histories .  Bill also formed a Color Guard based on Lawrence's Company I of the Sixth Massachusetts Volunteer Militia, He chose this unit because the "Old" Sixth was the first regiment to answer the President's call at the beginning of the war. Company I was chosen because the first northern soldier to fall mortally wounded in the first skirmish of the war at Baltimore was Lawrence native  Sumner H. Needham. As a talented artist in his own right, Bill hand painted the Color Guard's Federal, State, and Regimental.
Today, in addition to the cemetery maintenance and ongoing research, the Color Guard represents the Civil War history of Lawrence in parades, ceremonies, walking tours, classroom presentations, historical events, newspaper articles and local TV and radio programs, which enforces our mission of "Preservation, Education and Remembrance.
Meet the Board of Directors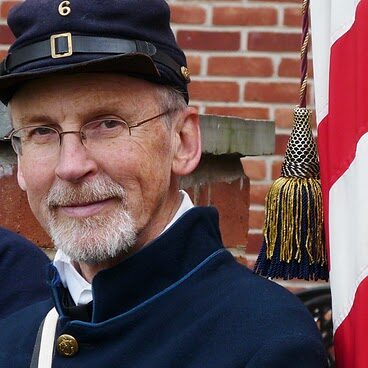 Larry West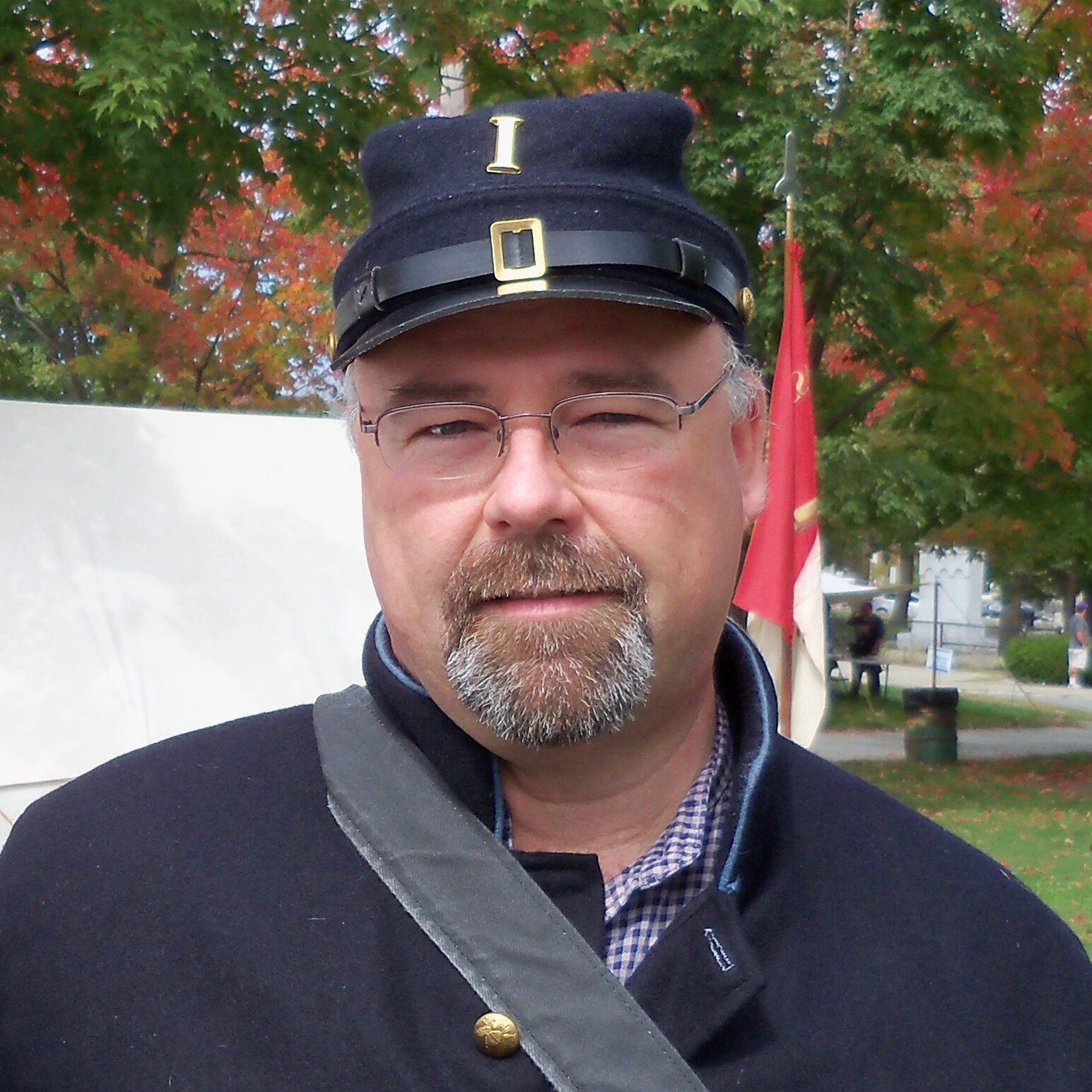 Dan Gagnon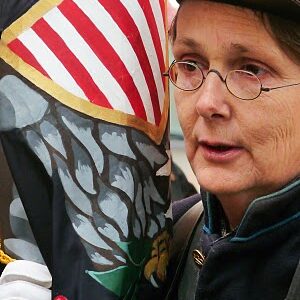 Elizabeth Charleton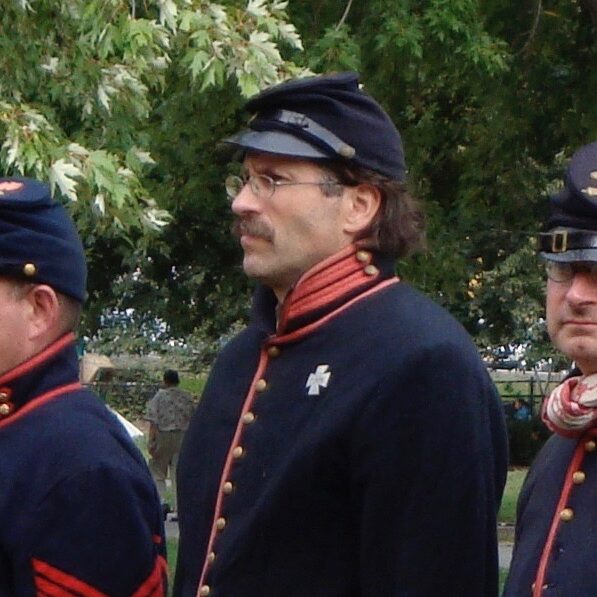 John Fiorilla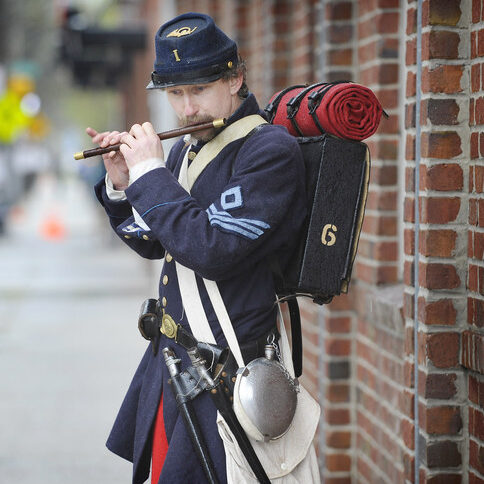 Sean Sweeney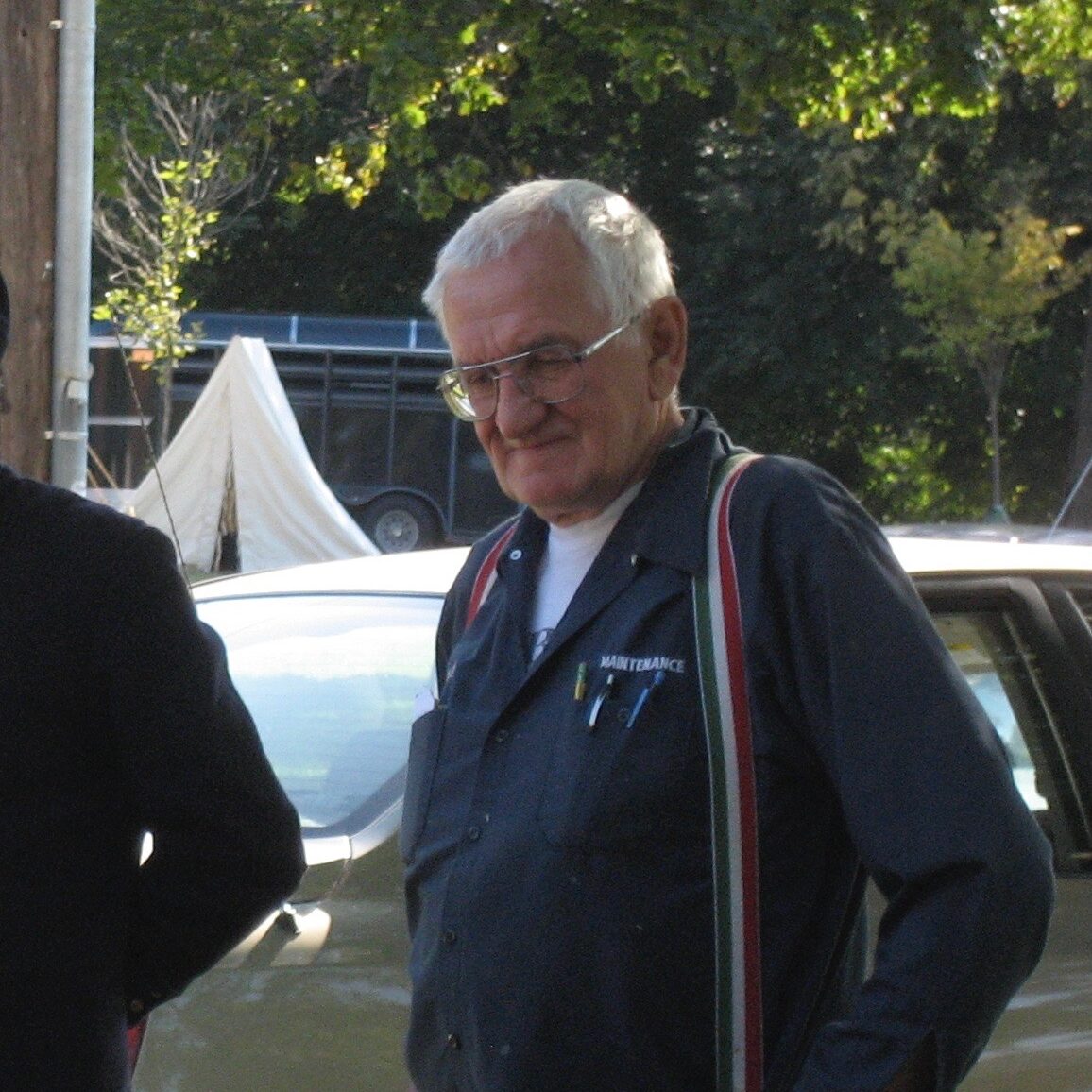 Jacques Fornier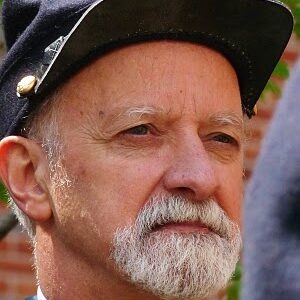 Joe Bella